In its essence, technological progress is intended to simplify the life of people. This philosophy is being applied in every aspect of our life. And hospitality industry is not an exception. Through the last few years the travel industry experienced a major change in market, becoming more technologically advanced. Internet, little by little, won the race over the travel distribution domination, and old market players like GDSs had to adapt rapidly, in order to be able to survive. However technology is not resting, and new ideas to improve the system are being brought.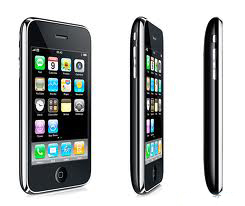 Currently, Apple is working on its iTravel application, introducing several additions which might revolutionize the whole industry. The initial patent of this application could help travelers with connecting to airlines or other transportation services, book reservation for flights, car rentals etc., receive additional information about their traveling and several other options.
However, this idea is not completely new. During the boom of mobile internet in the early 2000s there have been a lot of predictions that mobile reservations would soon overcome the on-line reservations, and a lot of companies proposed this kind of service to their clients. Nevertheless, this did not seem to create a revolution, as we see that mobile travel services are not used by many people today. And there were several obvious reasons for this. There was no general platform that could be used for this type of service. Every phone model required specific configuration, and apart from all this major players did not see a strong future in this service, for it did not receive significant support from the public. So why would iTravel succeed today?
Well, there might be several significant aspects that would help Apple to make this application a break through. First of all, the number of iPhone users skyrocketed during the time since its launch. Only in 2009 Apple sold 24,89 million iPhones (source: informationweek.com). Apple applications for iPhone have been hugely successful among the users, and more importantly, iPhones use the same applications platform which makes it easy and effective to implement changes and spread various applications. Another important issue is that Apple iPhone proved its functionality and has been improving in this direction with the launch of every new generation of the gadget, creating more interactive apps and improving the old ones.
Returning back to iTravel app, Apple revealed the most recent additions and ideas that the company had. The basic idea is to make this application be able to actually communicate with the airline or hotel equipment and service. For instance, using the app, you could not only book your flight, but also specify what type of in-flight entertainment you want, your food and beverage choices, and makes adjustments to your seat, the air and the lighting, and so forth. You could also use the app to find restaurants and other services in the airport.
With regard to accommodation, Apple has several ideas too. What they propose is that travelers would be able to use their iPhone to contact the hotel at any time during the stay, before the check-in or during leaving. In addition to doing basic hotel reservation, users would be able to receive extra information about the services, restaurant and other hotel information. There is even an idea of using iPhone as a room key in the future. Moreover, iTravel could also connect to all the hotel services, like dry-cleaning, room-service, spa, restaurant etc.
Nevertheless, there are some issues that would make this project very comprehensive to implement. One of the key ones is how to cooperate this application with hotel system. All these innovations mean, that hotel technologies and IS should be compatible with the application. The question is whether hotels would acknowledge the necessity of these innovations to be installed in their property.
In any way, iTravel application as an idea is a very useful tool which can make the life of a traveler much easier and less stressful, especially for those who travel quite frequently.